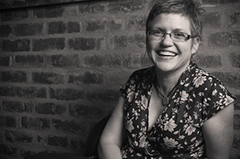 Employment history:
Jan 1985 – Mar 1990: Stellenbosch University studying BA and M(S&S)
Nov 1988 – Jan 1990: Dennis Moss Partnership (part time student)
Jan 1990 – Dec 1990: Various positions in United Kingdom and Europe
Jan 1991 – Mar 1996: Provincial Administration Western Cape – Senior Town Planner
Apr 1996 – Dec 1999: City of Cape Town Spatial Planning – Senior Town Planner
Jan 2000 – Oct 2004: City of Cape Town Land Use Management – Principal Planner
Nov 2004 – Jan 2007: Urban Dynamics Western Cape – Senior Town Planner
Feb 2007: Commence own practice @Planning
Anine Trümpelmann is the founding member of @Planning. She graduated from Stellenbosch University in March 1990 with a Masters Degree in Town and Regional Planning. She joined the Cape Provincial Administration in 1991 and was involved in a variety of projects, ranging from subsidised housing projects, land use applications, structure plans, legislation review and resort projects.
In 1996 she joined the City of Cape Town, working in a team dedicated to the planning and implementation of the Wetton-Lansdowne-Philippi Corridor Project. The project was a regional planning intervention and a presidential priority project under the auspices of then State President Nelson Mandela. Her work in this regard included town planning aspects of several major transport projects, preparation of spatial and implementation plans, project management and co-ordination of planning processes, and budgeting for projects.
In 2000 she was promoted to the City's Land Use Management Branch where she became a team leader of 14 town planners, technical and administrative staff responsible for land use management applications, including rezonings, consents, departures, removal of title deed restrictions and subdivisions. During her tenure with this team, she was involved in various landmark projects in the city, including the development of the Cape Town International Convention Centre, Roggebaai Canal and V&A Waterfront.
In 2004 she joined Urban Dynamics Western Cape as a senior town planner and worked on Integrated Zoning Schemes and Regional and Local Spatial Development Frameworks for various municipalities. She also managed the planning stages and town planning applications for various major development projects such as Airport City (32 ha Industrial township), Sheffield Park (52 ha Industrial Township), and various other residential, commercial and industrial developments.
In February 2007 she established @Planning and provides strategic guidance on projects as well as all specialist town planning input.
Anine's SACPLAN professional registration number is A/1291/2004.
Elizna Louw started her town planning career in March 2007, with a Johannesburg-based Town Planning Firm, Hunter Theron Inc., during which time she finalised her professional registration with the South African Council for Planners in 2010.
During her time at Hunter Theron she was exposed to planning, facilitation and implementation of a wide range of projects .  She has gained professional planning expertise in land use management applications, urban structure plans as well as other planning related initiatives.  She acted as the Project Manager/Co-ordinator on several high priority projects including residential and mixed land use development projects such as Village Deep, Ruimsig and  Aspen Hill.
In July 2011 she commenced employment with @Planning. She provides the full spectrum of town planning services, including preparing planning related plans on CAD.
Elizna's SACPLAN professional registration number is A/1376/2010.
Camila Guimaraes started her career at Varsity College in 2001 as an administrative assistant. In 2002 she started her studies at Cape Peninsula University of Technology, where she attained a Bachelor of Education Degree in 2005. She continued her journey in education be becoming involved  remedial work on a Farm where she was employed for 4 years as educational manager. She started her career in office management in 2006 working for various companies including a Religious Congregation, an Architects firm and Web Designers. She now finds her feet at @Planning filling the position of  Office Manager and Administrative Assistant to the Director.